This post brought to you by AccuWeather. The content and opinions expressed below are that of BigCityPet.
Accuweather is asking pet owners and other fans to share their true stories – in pictures and captions – showing how they use MinuteCast to know the best times to walk the dog and manage the rest of their daily schedules. Enter for a chance to win $1,000 or other great prizes Accuweather Weather's MinuteCast Moments Sweepstakes.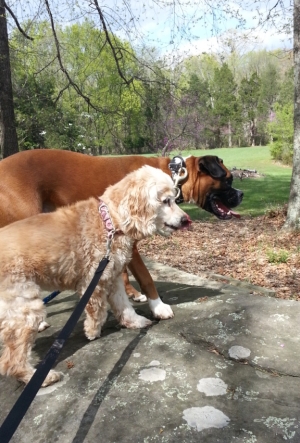 Across the country people have made it an essential part of daily activities from jogging and dog walking to up-to-the-minute weather watching for their kid's sporting events.
AccuWeather is giving people a way to share how they are using MinuteCast to make every minute count — AccuWeather's MinuteCast Moments Sweepstakes allows fans to easily share these moments with others. We're calling on you to share your stories along with pictures and captions for a shot at the $1,000 as well as many other prizes.
How to Enter. Just visit Accuweather's Facebook page at www.facebook.com/AccuWeather and enter on the "MinuteCast Sweepstakes" tab, submitting your photo and caption of how you enjoy your dog walks more thanks to MinuteCast.
Or, submit a Tweet on Twitter or photo on Instagram, including a photo and caption. You must include #MinuteCast in your Twitter Tweet or Instagram Post to enter.
The MinuteCast Moments Sweepstakes runs now through January 11, 2015 and is open to legal residents of the 50 United States, Washington D.C. and Canada (excluding Quebec) who are 18 years of age or older. Visit www.facebook.com/AccuWeather for complete terms and conditions.
Not familiar MinuteCast yet? AccuWeather's MinuteCast brings you pinpointed Minute-by-Minute weather forecasts that tell you exactly when it will snow or rain, localized to your exact street address. With that unprecedented level of certainty, now you can plan your day – and your dog walks – with confidence like never before. Get MinuteCast at www.AccuWeather.com or download your AccuWeather App for iPhone, Windows, Google Play or Amazon and just click "Get MinuteCast" on the app's home screen.