Dog and cat foods labeled as "complete and balanced" must meet standards established by the Association of American Feed Control Officials (AAFCO) either by meeting a nutrient profile or by passing a feeding trial. The AAFCO's Canine Nutrition Expert (CNE) Subcommittee and Feline Nutrition Expert (FNE) Subcommittee have established new nutrient profiles for "complete and balanced" dog and cat foods. Dog Food Nutrient Profiles were established in 1991 and Cat Food Nutrient Profiles were established in 1992. Both were updated in 1995 to incorporate new scientific information.
The new nutrient profiles replaced the recommendations of the National Research Council (NRC) as the AAFCO-recognized authority on canine and feline nutrition. Dog and cat foods labeled as "complete and balanced" based on the AAFCO Dog or Cat Food Nutrient Profile must meet all the nutrient minimum and maximum levels as established by the Subcommittee. The Subcommittee set these levels after considering the most current information on good nutrition for dogs and cats. The profiles are designed to provide practical information for manufacturers of dog and cat foods.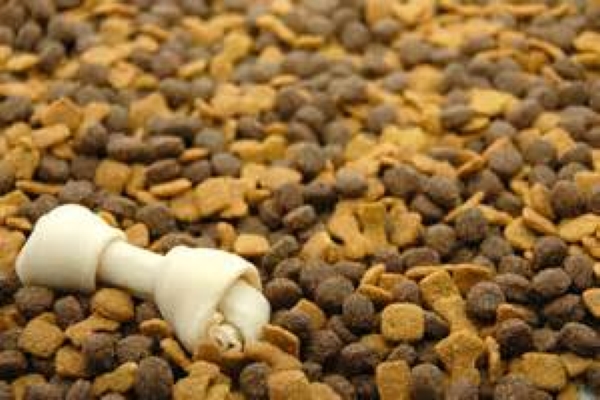 There are now two separate nutrient profiles — one for growth and reproduction and one for adult maintenance, instead of just one for all lifestages. This allows dog and cat foods made for adult animals only to contain lower amounts of some nutrients, eliminating unnecessary excesses. Also, maximum levels of intake of some nutrients have been established for the first time, because of concern that overnutrition, rather than undernutrition, is a bigger problem with many pet foods today.
The protocols for conducting the feeding trials for dog and cat foods have also been updated. With these improvements, label reference to either the AAFCO nutrient profile or AAFCO feeding trials better assures the consumer of the validity of a "complete and balanced" claim. Endorsements, seals of approval, etc., from other organizations do not add assurances of safety and may be misleading.
Attached are tables which list the AAFCO nutritional profiles for dog and cat foods. It must be noted that the levels of nutrients are expressed on a "dry matter" basis, while the levels listed in the guaranteed analysis on the label are expressed on an "as fed" basis. To allow for meaningful comparisons, the "as fed" guarantees must be converted to "dry matter." For a canned product that is 75 percent moisture (25 percent dry matter), multiply the guaranteed level times 4. For a 10 percent moisture dry product, multiply by 1.1.

Source: This information was provided to the FDA by David A. Dzanis, D.V.M., Ph.D., DACVN Division of Animal Feeds, Center for Veterinary Medicine. The information in its entirety canbe found on the FDA Web site at 'Selecting Nutritious Pet Foods'.