Grumpy Cat snarled his way onto the big stage after becoming an internet sensation after an adorable photo with her permanent frown was posted on Reddit in September 2012. Arguments broke out about whether the original photo was photoshopped or not, so Grumpy had her servant post a few videos on YouTube. The rest is history!
If you too are Grumpy Cat fats checkout her 2015 calendars for a great place to write down your useless human appointments. http://www.grumpycats.com/grumpy-cat-2015-calendars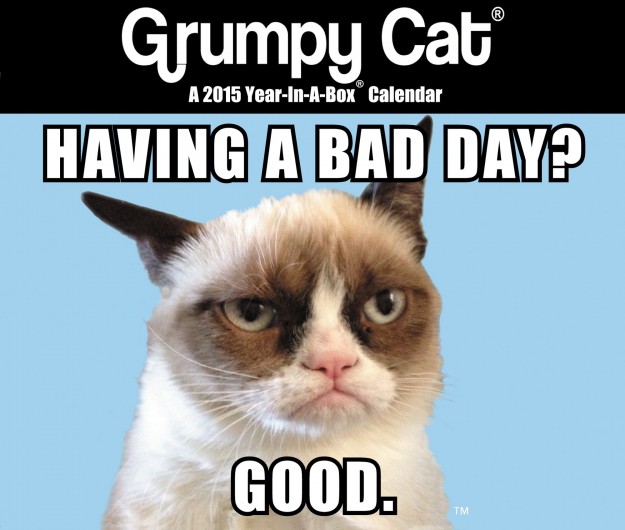 Have a bad new year!